First Newsletter
I sent out my first official blog newsletter last week! I'm so excited because now I can keep all of
my subscribers in the know on what's going on here on the blog, or if anything
exciting is coming up. Make sure to
subscribe (in the right sidebar under the about me section) so that you don't
miss anything! This will be a monthly
newsletter. I'll be adding any important
things or favorite posts that you missed and anything exciting coming up in the
next month. The last newsletter was more
so just to introduce the idea, but the next one will be filled with more
information!
Wednesday Linkup Update
I have decided to change a few things with the linkup. First, there will be a most clicked
feature. This is pretty self
explanatory, but the lovely linkup website shows me which one of you was most
clicked on within the linkup so you will be featured first. Then I will also be choosing 3 of you who
really wowed me with your outfit. I'm
going to choose a different group of 3 every week. This past linkup is when all of this
started. I've also decided to create a
Pinterest
board for any of you who linkup. I will only pin 1-2 of the outfits you linkup
so if you are linking up multiple outfits, don't worry if you don't see all of
them in the Pinterest board, I just want to make sure everyone gets equal exposure
on the Pinterest board.
Book Writing
Everyone around me is currently writing a book or thinking
about writing one. I've been thinking
about writing one for quite some time, but I just haven't had the time to sit
down and start typing away. However,
everyone around me is writing a book and it's really giving me motivation to
start mine. The greatest part is my
blogger bestie Ellen from
Ask Away
is writing a book about finances and budgeting. So, not only is she going to be giving advice
but she's speaking from experience so you know that it's not just some scam or
anything. With that being said, my
coworker/friend is also writing a book and I'm so excited that she's asked me
to read the first chapter when she's finished.
I think this might be the push for me to write a book.
Body Positive Post Next Week (2 weeks behind)
Ok, so for those of you who follow my body positive posts
you already know that I'm behind on getting those posts back up and
running. I was supposed to start posting
again last Thursday, but I just haven't had a chance. I'm excited to announce that next week I will
have my first body positive post of 2016!
I'm not going to tell you what the topic is, but I promise you might
actually feel better about certain things, and I'll be featuring a blogger that
I stumbled upon who has a great message.
Make sure to come back!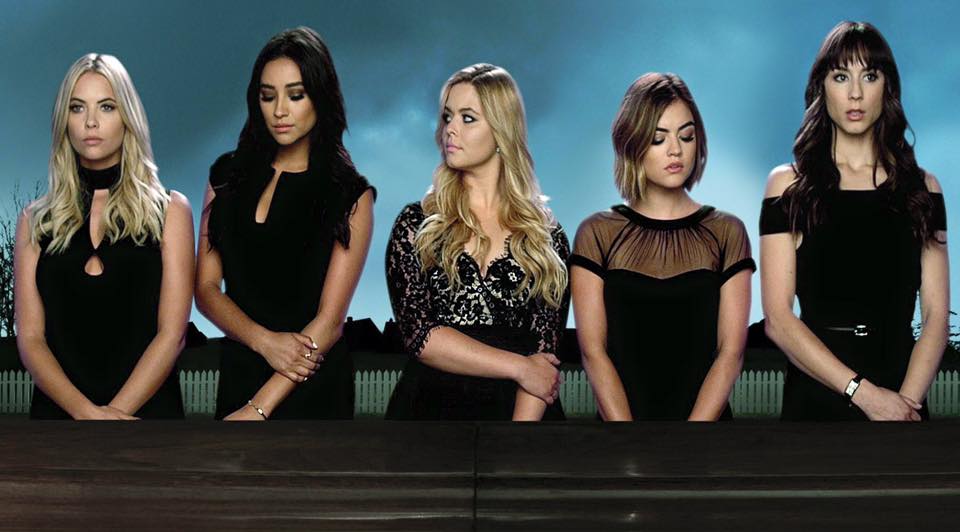 via
PLL is back
You guys Pretty Little Liars is back! I was so excited to plop down in front of the
TV on Tuesday night. No one was allowed
to talk to me while I watched and I didn't even text anyone back! You know it's serious when my phone is
ignored and I have 3242312342 notifications haha. Anyway, I won't give out any spoilers
(totally just said spoilers like River Song from Dr. Who haha) for those of you
who haven't watched it yet, but I will say it was a great start to this new
season, and a great start to 5 years forward!
**Please note this site contains affiliate links.
Linking up with: