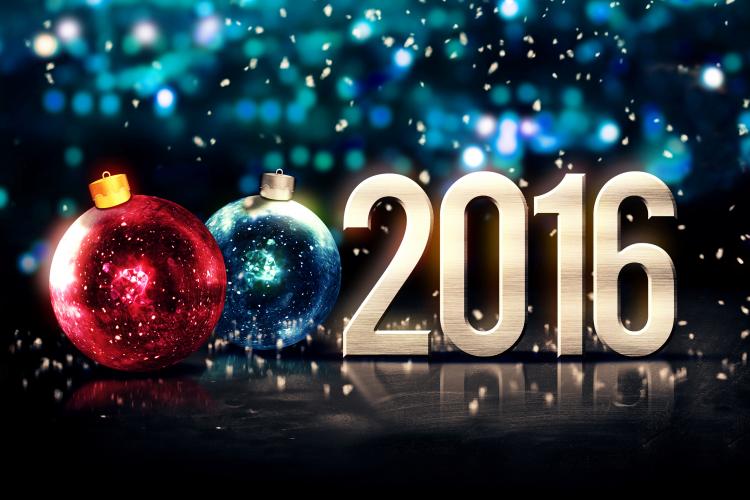 Happy New Year everyone! It's officially 2016, this past
year has absolutely flown by. Today is also my anniversary with the
boyfriend. It's crazy to think that we are celebrating our first year
together. I feel like just yesterday we were reconnecting at the local deli
by both of our jobs. It's crazy how fast time flies. A year ago
today after the ball dropped and fireworks went off is when we decided to make
it official. I think for the whole month of December we already knew that
we were going to be dating but when he talked to me about it I didn't say yes
until New Year's. The only reasoning behind this is just because I had
been single for so many years, and the last guy before him really negatively impacted
my life. Then I finally came to my
senses and thought you know what, I've known Joey for 9/10 years. I know how he is as a person, and I know how
he is in relationships. I decided to
take my walls down and give it a shot. I
didn't really give anyone a chance until Joey.
I guess sometimes these things have a funny way of working out.
So, Joey, Happy Anniversary and here's to another year of great
times!
Now, onto New Year's discussion. I'm not one to have a
resolution, I used to in the past but I really don't anymore. I have the
same goals all year round and each month I have a new one, once the previous
one is met. I don't do the whole new year new me thing because I'm
constantly struggling with my weight and body image that I don't need the
pressure of deciding that on the first day of the year I'm going to stress
about losing weight and going to the gym. I don't know about everyone
else, but on the first day of the year I want to relax and enjoy my time with
family and friends. I'll wait a few days
before I try and work off that holiday fat haha.
The only things that I would like to change in the new year are
just to take care of myself better. Not necessarily
go to the gym and get the body that I have been wanting since high school but
just really watch what my intake is because my body is my temple. Maybe moving around a little more wouldn't
hurt either hehe. Another thing is to
start saving a little more intensely because I do eventually want to buy a
house. Spending more time with my family
especially my mom is on my list of things because her and I used to hang out so
much but with a boyfriend and everything else going on it's hard to do that and
she is for sure my best friend. Maybe
even go on a mother daughter trip. Even
if it's just to hang out at a spa all weekend, I know my mom needs it and
deserves it more than anyone else in this world. Traveling with the boyfriend. Yes, little weekend getaways are nice but I
feel like you really should travel with your significant other. Plus, Joey never gets a chance to just relax
and have "me time." He's always working
or fixing something/someone's car.
I wrote something on my personal Facebook the other day regarding
2015. I wanted to share it here (a
little more in depth though) with all of you so you can understand a little
more if I haven't been as active with all of you on the blog. When I say it's been a hectic year, it really
has been. I've been under a lot of
stress and I've been trying to keep it together. I know that 2015 is gone already, but I feel
like with the craziness of the holidays I never really got a chance to write about
certain things, and when I write I feel like I'm almost releasing all of the
stress.
2015 will always be remembered as the year that really showed me
how much strength I truly have and how much I've grown as a person. 2015 was a rough year, but it was also a good
year. I started off 2015 with a new
relationship and we had such an awesome time.
However, I had a few bumps in the road.
As some of you know I went to Poland again this past summer. This year my vacation was not as relaxing as
last year's. For those of you who don't
know my whole families (besides parents and brother) are in Poland. I've seen my grandparents a total of I think
8 times in my life. My grandma had been
really sick for a while and she had lost a significant amount of weight (about
half her original size). I went to
Poland knowing she would be in the hospital the whole 2 weeks I was there and
that I was going to be my Grandpa's buddy for those 2 weeks, from what everyone
told me I really lifted his spirits.
Within the first week of me being there I spoke with the doctor and found
out that she had been diagnosed with cancer.
My grandpa already has enough health problems (he's been struggling with
emphysema for a long time) alone so this was just an extreme moment. I also in the same trip found out that the
cancer she has is manageable with the proper care and medication. She started chemo while I was there. She was finally able to go home a little
while after I had left Poland. Then, we
found out that on Christmas Eve my Grandpa had been rushed to the
hospital. He could not breathe. We received a phone call on Christmas morning
(this is why I now believe in Christmas miracles) and it was him saying he was
ok and he was already making jokes with me.
That was the first time in my life that I received a Christmas morning
present (we open presents on Christmas eve) and nothing will ever top it. He definitely puts on a brave face. He was able to go home on I believe Monday of
this week. I was also involved in my
first major car accident this year. I
was rushed to the hospital and was out of work for a few days. My car was saved somehow and I was ok after a
few days of resting.
I also had a few other life changing events happen that I don't
want to share with all of you because those are extremely personal, and I
usually like to write about things that can inspire others to stay strong and
tough through it, but certain things are not meant for the public so I do
apologize and hope y'all understand. I
would like to thank all of my family and friends who have stood by my side
throughout 2015. I hope that in 2016 I
can repay the favor and be there for you if times ever get tough. I hope that you will come to me even if you
just need a shoulder to cry on.
Anyway…
I hope everyone enjoyed their New Year's and may 2016 bring you
lots of love, happiness, success, and good health!